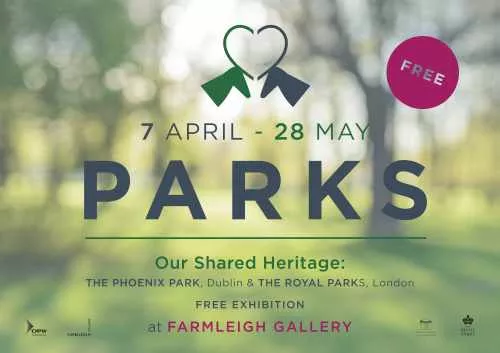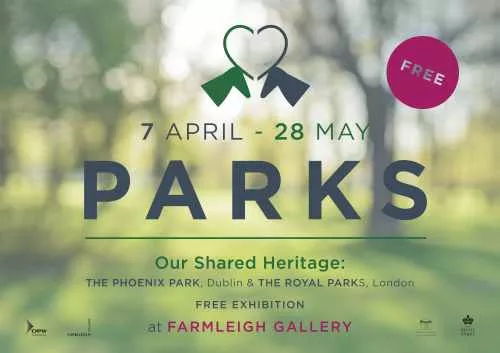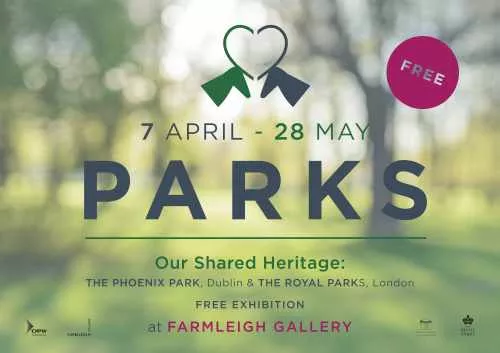 OPW and The Royal Parks, London welcomes 'Parks, Our Shared Heritage: The Phoenix Park, Dublin and The Royal Parks, London' at Farmleigh Gallery and The Mall Galleries.
7th April – 28th May 2017 – Farmleigh Gallery, Phoenix Park.
27th July – 11th August 2017- The Mall Galleries, The Mall, London, SW1
This exhibition chronicles for the first time ever, three centuries of the rich artistic & social history of these magnificent parks.
The exhibition will showcase artefacts, images, maps and paintings & will focus on the following themes
early years and formation,
celebration and commemoration,
people at play,
military & the war years and
park management.
A free family programme of events will run alongside the exhibition.
Farmleigh Gallery Opening Hours: Tuesday – Sunday 10 am – 5 pm (closes 1 – 2 pm daily)