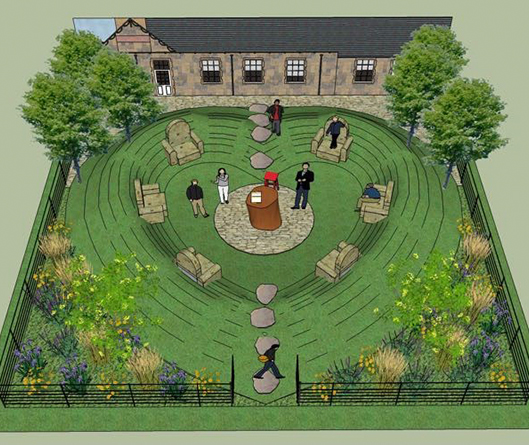 This garden showcases the use of artificial grass in a school setting, specifically for children with severe special needs by drawing a direct relationship between the nurturing of plants, fruit, flowers and seeds and the nurturing of a child through their early and formative years.
The design is created around a heart-shaped mound which has a sunken outdoor classroom at its centre. As well as being a self-contained functional outdoor classroom, it is also a social space and playground representing the transition from inside to outside. Complete with teaching thrones, the classroom is surrounded by multisensory planting allowing children to connect with nature on a safe soft artificial surface.
Mature woodland planting surrounds the school comprising mature oak, chestnut and birches at the top end of the heart-shaped mound, complemented by native planting based on sight, smell, taste, sound and touch on the bottom half of the mound.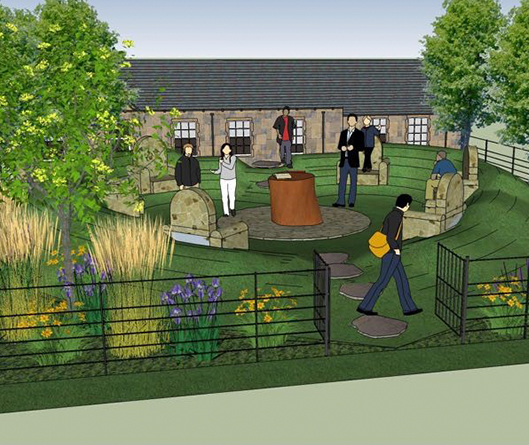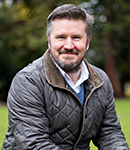 Dominic O'Donohoe has worked with Ireland's leading artificial grass company, Sanctuary Synthetics, for more than 10 years and has been involved in three award-winning Bloom show gardens. Dominic brings a wealth of knowledge and expertise of the world of artificial grass, in particular for childcare and school settings, to this garden. (View Profile)