Congratulations from all at Horticulture Connected to Dublin Landings, a new, mixed-use urban development at North Wall Quay, Dublin, which has been awarded the national title in the 2021 Green Cities Europe Competition.
The scheme involved input from multiple Irish design practices but was installed and maintained by Peter O'Brien Landscaping LTD. The landscape includes extensive and unusual planting, mature trees, roof gardens, raised planters, courtyards and plaza areas.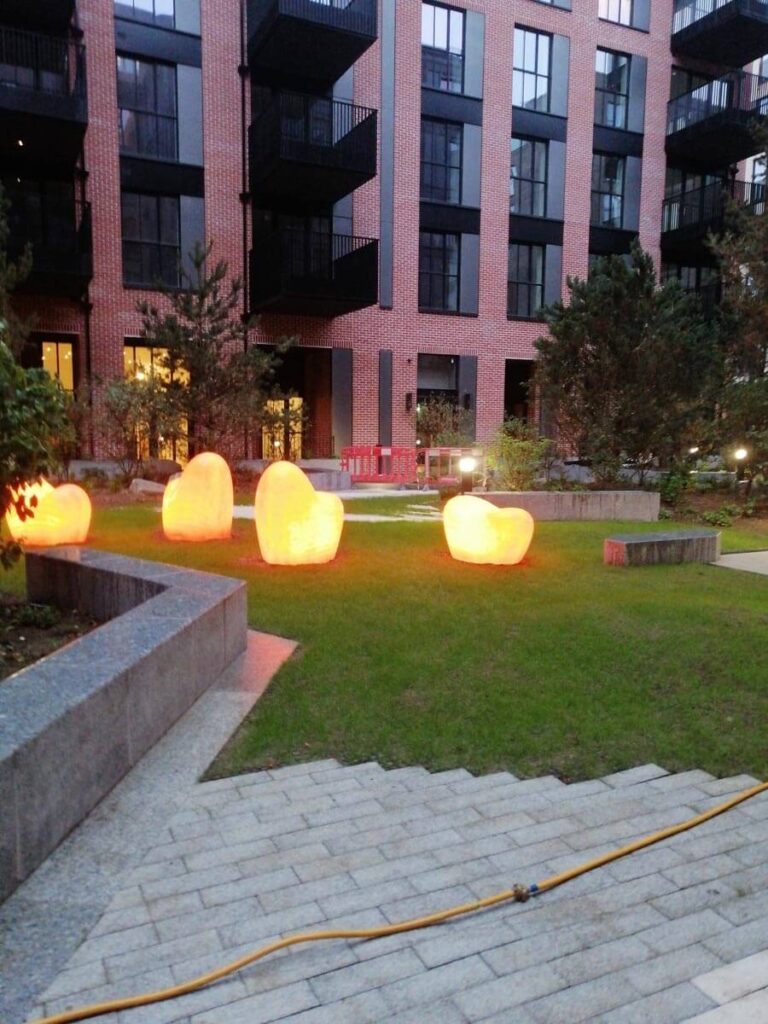 The scheme was entered into Green Cities Europe as it marks a new benchmark in urban landscape design, investment, complexity, and construction. In an Irish context, it marks a transition from low value, utility planting to the creation of high-quality livable green spaces. It reflects a maturing of attitudes, expectations, and knowledge in relation to the role played by plant material in underpinning the social, economic and environmental fabric of urban life.
Dublin Landings positively contributes to social cohesion through the provision of a diversity of livable and inviting green spaces. Seating, play equipment and ease of access to homes, facilities and workplaces create a legible and accessible urban environment; this affords opportunity for a planned and spontaneous social interaction. The scale of surrounding buildings is mediated by a high proportion of planting areas, which produces a human scale intimacy making the landscape feel accessible and almost garden-esque. Despite its size, the scheme has evoked a genuine sense of ownership and engagement from residents and developers.
The scheme positively impacts biodiversity through the array of green spaces which include plaza, courtyard, roof top, balcony and boulevards areas. Unlike traditional urban planting, Dublin Landings includes a wide palette of resilient tree, shrub, perennial and bulb species. The palette provides habitats and food sources while also creating microclimates. Although it is a new scheme, it has already begun to support numerous insect and bird species.
Dublin Landings also contributes to mitigating the negative impacts of climate change through the scale and diversity of plant types, soil and rhizosphere. Collectively, these elements afford a cooling and shade effect during summer months offsetting the heat island effect. They provide for carbon capture and storage, improve air quality by reducing particulate pollution and mediate flood potential by slowing run off. From a socio-economic prospective the scheme has generated dialogue and set a new standard which similar schemes will have to match or surpass.
Green Cities Europe is an initiative by the ENA (European Nurserystock Association) and nursery organisations in Belgium, Bulgaria, Denmark, France, Germany, Greece, Hungary, Ireland, Italy, Netherlands, Poland, Portugal and Sweden.
A full list of the winners can be found here. Read about the deserved 2021 European overall winner, Le Jarden Extraordinaire here.