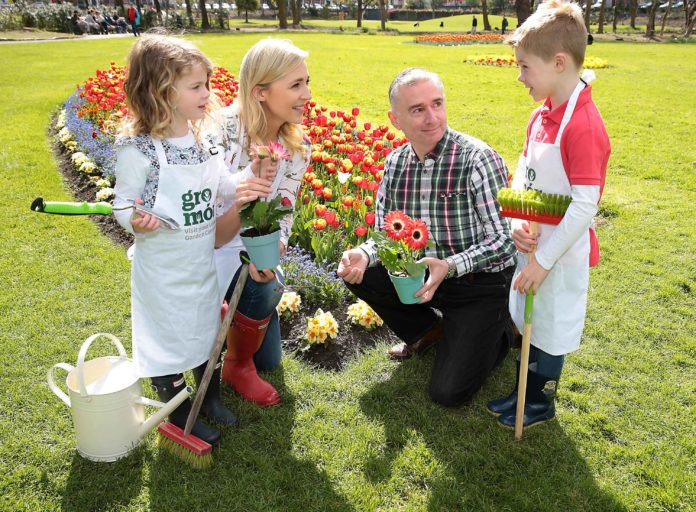 Now that summer is well and truly here, there's no better time to get green fingers than in your own garden. Churn out the watering cans, grab a trowel, and discover the beauty and mystery of the garden with a helping hand from GroMór and gardening expert Dermot O'Neill.
GroMór is an initiative by Retail Excellence Ireland in association with Bord Bia and nursery growers, promoting its 62 local garden centres and nurseries located across the country.
The garden centres offer free expert advice to people of all ages, from novices or new homeowners to experienced gardeners.
To get started Dermot O'Neill has chosen his top three summer plants that will add a splash of colour to any garden including, Dahlia, Senetti and Poppy all of which are widely available at GroMór garden centres nationwide.
GroMór 2018 Ambassador Dermot O'Neill said:
"Gardening is one those special past times that you can't explain until you get out into the garden and experience it for yourself. I love the calmness and serenity of nature but there is also great life, birds are feeding their young, bees are always busy and of course, there is always the caw of the crow. Another positive, it that people are more health conscious nowadays and mindful of what they are eating. There is a sense of pride that comes from planting and growing your own fruit and vegetables, not to mention they are mouth watering delicious as well".
For more information on growing visit your local GroMór Garden Centre or check out the website www.gromor.ie. GroMór 2018 is sponsored by Bord na Móna and Westland Horticulture.