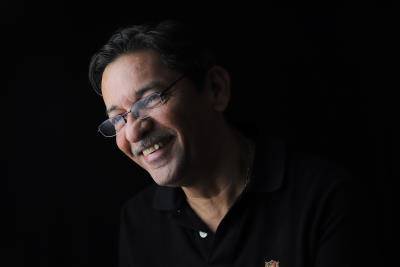 Aniket Bhagwat is the principal at M/s. Prabhakar B. Bhagwat , a 3rd generation practice in India. It is one of the country's best known landscape and environmental design firms, and one that is well regarded for its architectural portfolio. (www.landscapeindia.net)
This is Aniket's second appearance at the GLDA seminar, having been one of the highlights at the 2016 conference.
Aniket spends much of his time working time on outreach activities. These include an initiative for cultural programming in the city, and another on a 100 city parks project. He is also heavily involved in LEAF,  the research arm of his practice, which publishes research on ecology, landscape design, and urbanity. LEAF has, amongst other endeavours, curated a travelling exhibition on Garden and Landscape Design in India, called "Tracing Narratives". The rest of his time is devoted to a complex range of master planning, landscape design and architectural projects spread across the country.
Encouraging meaningful dialogue between professionals has, over the years, resulted in Aniket setting up forums like "12 on 12", or the "Architects Retreats". He is currently engaged in creating a discourse called "Saturday Sojourns – Modern Landscape Design" which will look into the work of young practices in the country.
He taught and lectured for 25 years, before focusing on activities that expand the meaning of the profession.
Don't miss out! Book your tickets NOW at www.GLDA.ie