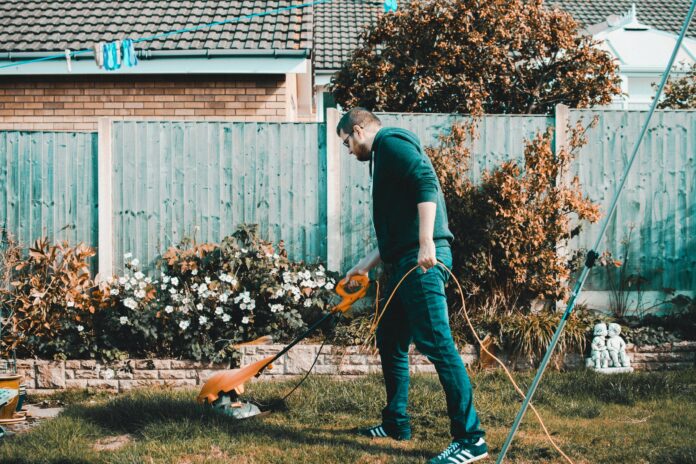 With everything that has happened over the last year, it's not hard to see why over three quarters of Irish people say they would never buy a house without an outdoor space, with many of us relying on our gardens as a way to relax and de-stress.
In fact, new research shows that 60% of Irish households spend up to €500 on their garden every year. But is all that time and money well spent and does having a fully kitted out garden add value to your property?
According to a new survey from insurance broker, Chill Insurance, it might not matter what state your garden is in when you come to sell, with 50% of respondents saying they would be willing to buy a property in which the garden needed a complete overhaul.
In fact, according to the research, simply having a garden is enough to add value to your property with nearly two fifths of people saying they would pay up to €10k more for a property with outdoor space.
And 1 in 10 say they would pay over €25k more for a property with a garden.
Although if you are looking for a way to spruce up your garden and still add value to your property it seems that external garden pods, such as outdoor offices or gym spaces, are the way to go. With over two thirds of people saying they'd pay more for a garden pod and the majority of respondents saying they'd pay up to €10k for one.
But if you can't afford to build an external garden pod, or you haven't got the space for one, there are still a few standard features that you can add to your garden to help it stand out to prospective buyers.
The top three features that people look for in a garden according to the survey were a grass or lawn area, an outdoor seating area and flower beds. And for those wondering the one feature to avoid? Astroturf, at least according to just under a quarter of respondents.
And although it's often not in your control, if you have a south facing garden and benefit from evening sunshine then apparently over three quarters of people would be willing to pay more for your home.
Fergal Lynch, head of marketing at Chill Insurance, said: "Everybody wants to have a garden they can be proud of and for a lot of people over the last year their garden has been nothing short of a godsend. But when you're looking to sell up it's important to know what will actually add value to your property and what is just extra work.
"If you're looking to do your garden up solely to add value to your home before you sell there are a few important things to consider; never spend more on the renovations than you can recoup from the sale price and while you may be tempted to complete some of the work yourself in order to save money, if you're not able to complete the work to a high standard then it might be more beneficial to bring in the experts. It's also worth remembering most buyers will likely completely redo the garden later to their own taste, so you only ever really need to do superficial work."