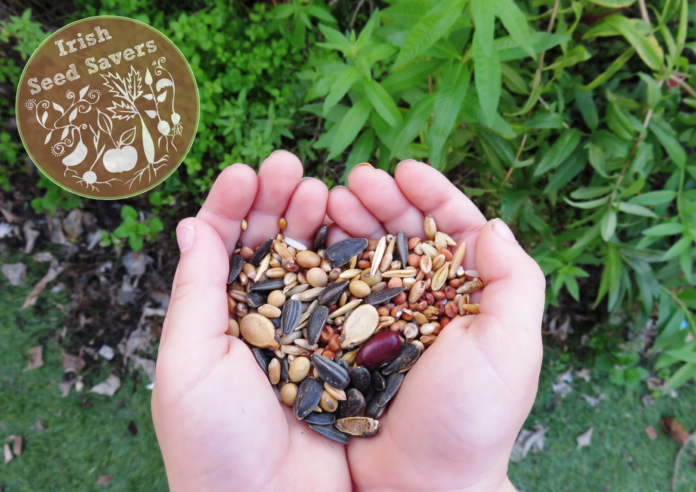 Community seed exchange 2022
Irish Seed Savers are delighted to announce that our Community Seed Exchange event is back for 2022! 
This event is for individuals, gardening and community groups to come together to share and swap seeds. From the rare to the everyday varieties, this event helps promote biodiversity and by sharing seeds we are building a more resilient food system.
Bring your friends and family and enjoy a walk-through Irish Seed Savers twenty acres of Organic Seed Gardens, Heritage Orchards and Native Woodland trails.
Our Café will be open for soup and light refreshments from 12 to 3pm.
€6 entry fee.
Free entry for supporters & children.
The Community Seed Exchange will take place over two time slots to facilitate ease of numbers; 12pm to 2pm and 2pm to 4pm.
Please note this is a Ticket Only Event.
Tickets for 12pm to 2pm and 2pm to 4pm can be booked at Eventbrite.ie
Tickets for Supporters and Children are Free
Tickets for Non-Supporters are €6
Do your bit for climate action – come on your bike and avail of a free cup of tea!
Spring & Summer Workshops
March 26th – 27th and June 18th – 19th
Our Spring and Summer workshops are now available for online booking. Our workshop weekends take place in March and June but we also have a number of standalone workshops throughout the spring and summer months. Our workshops are designed to empower you to grow your own food, work in harmony with nature and to lead a more sustainable lifestyle. Creating an Orchard, Tree Grafting, Getting Started With Your Polytunnel, Herbal Medicine, Seaweed Foraging and many more make for a fantastic lineup.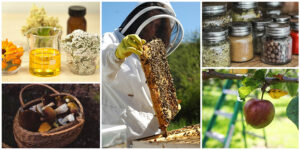 "Can't tell you how great it feels to be going home with my own baby trees! I really enjoyed the workshop (grafting) + it was good to meet other people interested in orchards". – Terri Shoosmith
View our full range of workshops HERE
Life on the Farm
In January Irish Seed Savers hosted a collection day for the Burren Beo 'Hares Corner Project'. Over 350 Irish heritage apple trees were collected on the day with each participant receiving 8 trees. These heritage apple trees will be planted in many orchards across county, contributing to the improvement of biodiversity in County Clare. As participants of the Hare's Corner project Irish Seed Savers will be planting a woodland stand of 'Burren Pine' onsite in February and have already completed our pond under the same project.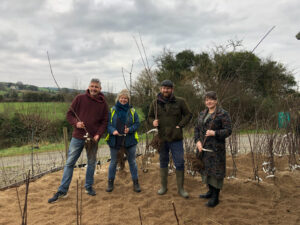 Preparations are underway for the grafting of new apple trees and the majority of our scion wood cuttings have been collected. For those of you that want to order scion wood remember that the deadline for orders is 14th February. 
The garden team are busy preparing beds for spring sowings. Phacelia was sown in the Autumn to keep living roots in the soil over the Winter. This green manure was then rolled early last week, releasing nutrients into the soil. It was then covered in a layer of farm yard manure, a light dressing of compost and a dusting of seaweed powder and wood ash. Finally it was covered (with a weed suppressing fabric which is tied down rather than pinned to allow for the fabric to be reused). In late Spring when the fabric is lifted, a beautifully composted bed will be revealed, ready for transplants, with minimum soil disturbance and no digging required.
The Garden Team have cleaned all the polytunnel and pots in preparation, Chillies, Peppers and Broad beans are the first crops sown to kick off the growing season. It never ceases to amaze us when we see the first shoots popping up from the compost and the cycle begins again.
Irish Seed Savers Association at the 11th Organic Seed Conference
Irish Seed Savers Associations' Head Gardener, Tristan Lienhard, presented at this internationally important event for seed savers everywhere on Thursday February 10th.  In a video presentation Tristan took participants on a walk around Irish Seed Savers 20-acre organic farm, highlighting our approach to 'Soil, Seed and Sustainability.' The film illustrated how growing takes place within the wider context of a vital and healthy system, with a particular focus on the soil microbiome and discussed measures used at Irish Seed Savers to nurture the soil and the environment.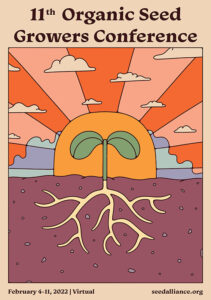 2022 Heirloom Seed Catalogue
Our 2022 Heirloom Seed Catalogue is now available, packed full of rare varieties you won't see in garden centres. The seeds grown on our farm in Co Clare are certified organic and open pollinated. By choosing open pollinated seed you contribute to sustainable food systems, regenerative practices and biodiversity. This helps to keep food security in your own hands and Irish agricultural biodiversity alive and vibrant.
Download your FREE copy of our 2022 Heirloom Seed Catalogue HERE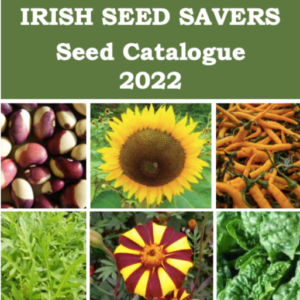 Remember our Garden Gift Shop stocks a wide range of books HERE to help you get growing. Our Irish Seed Savers Growing Guide and The Year-Round Organic School Garden books are a very popular choice at this time of year and are great guides to get you started on your growing journey.