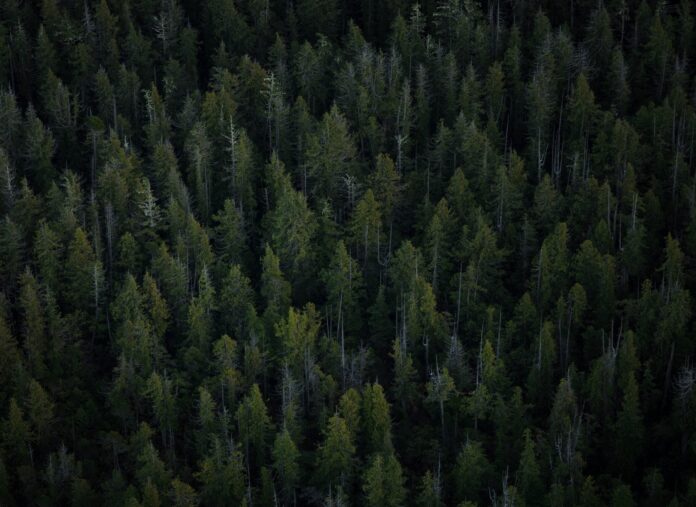 The Minister of State for Forestry at the Department of Agriculture, Food and the Marine, Senator Pippa Hackett, today announced progress on the implementation of Project Woodland and forestry licencing. Project Woodland is the Minister's initiative to reform forestry policy and implementation in Ireland. The Minister chaired the seventh meeting of her Forestry Policy Group recently which is assisting on the implementation of the Project.
The Minister commented, "I continue to be encouraged by the progress made by the Working Groups.  The Project Woodland Project Board have now published 2 Interim Reports, their first in July and second in November, which detail the work underway and developments to date.  We heard a number of recommendations have been implemented including that work has commenced on a regulatory review. My Department has also appointed a new Director for Forestry as further evidence of our commitment to the development of the Irish forestry sector."
The implementation of Project Woodland aims to resolve the issues with the licencing backlog and drive forward the planting of trees and forests.  On the licensing issue, the Minister noted, "Some real progress has been made in licensing output in recent months. We have issued on average 115 licences per week for the last 13 weeks. This means we have licenced over 3,600 new licences already this year which is 1,100 higher than all of last year. The volume of timber licenced this year will be the highest on record and the forest roads licenced is double the target for the year. I am aware though that the progress is not equal and that an uplift in afforestation licensing is needed. We are addressing this through an increase in dedicated resources to afforestation and a streamlining of processes which should see an increase in the number of licences issuing."
In addition, this Department has announced that it will implement a pilot pre-application discussion with foresters to streamline the applications for afforestation.
The Minister stressed, "As I have said on several occasions in the past, I am fully committed to the future of forestry in Ireland. The future of forestry is so important for our society, for our rural economies, the natural environment and also in the fight against climate change. The importance of forestry is also reflected in the recently launched Climate Action Plan 2021 which has re-confirmed Ireland's ambition for the establishment of 8,000 hectares of new forests per year. This is our best nature-based climate solution. Collaboration is now key to re-engaging farmers in afforestation and making sure that the opportunity is not lost."
The Minister thanked all stakeholders for their ongoing commitment and honest engagement with Project Woodland and recognised the dedication of the four Chairs. She said, "I appreciate that it can be challenging to reach common ground but I do believe that all of us working together can make the difference needed. We are making real progress and will continue to do so."