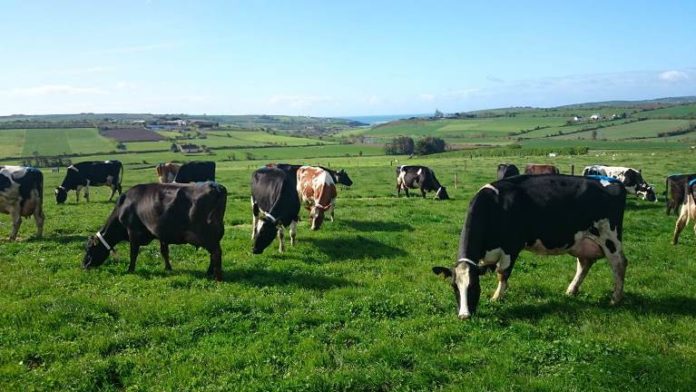 Students see the benefits of Agri-Food Industry careers
Interest in degree level courses in the fields of Agriculture and Food
rises yet again this year by an average of 22 points.
The future of the agri-food sector looks bright as increased interest
from students pushes up the CAO points for courses across the country.
Of the 19 honours degree courses available in the fields of
agriculture, food, horticulture, forestry and equine, a marked
increase in points has been recorded. Courses averaged 22 points
higher in the first round of CAO offers, compared to final points in
2009.
This increase continues to demonstrate that students see the agri-food
industry as a more diverse sector than ever before, offering secure
and reliable career opportunities. Most notably courses which are
promoting education in the food business sector have shown a
significant rise. University College Dublin's Food and Agri Business
Management course has shot up by 40 pts (+11%), whilst Food Innovation
in Dublin Institute of Technology increased by over 20 points (+7%).
Similarly the new Dairy Business course in UCD claimed an additional
40 points this year for first round offers at 370 points (+12%).
Agri Aware Vice Chairman, Bernard Donohue congratulated the lucky
students on their offers and stated "Anybody taking on an agri-food
related course in our colleges or institutes is set to become a very
valuable commodity in the future. Ireland and the world are about to
experience one of the biggest change periods that agriculture has ever
seen. There will be mass global population growth and we will need
experts in agriculture and food to help us cope with the growing
demand for food."
Secondary school education is playing a greater role in creating
awareness of the sectors opportunities.  Chairman of the Irish
Agricultural Science Teachers Association (IASTA), Damien Phelan said,
"There is no greater reward for a teacher than to see a student
develop a real interest in a subject and follow it through to further
education. The increased take up of Agricultural Science at second
level is in no doubt contributing to the increased demand for third
level places, as students develop their interest early on."
It is apparent that students can see that the agri-food sector offers
opportunities. Although the outlook for jobs across all sectors is
currently bleak, the agri-food industry has been identified as key to
economic recovery and one of strategic importance when it comes to
food security. The 268,000 jobs which are generated directly and
indirectly by the agri sector makes it the second largest employer in
the country, and displays the broad opportunities for graduates
within.