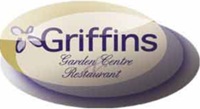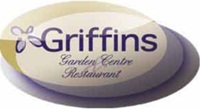 Looking for plants you can trust to create a beautiful, easy-to-maintain garden? All you have to do is look for the Proven Winners name to know you're getting the most distinctive plants on the market. That's because Proven Winners have been tried and tested by our head grower John to ensure our varieties are vigorous, healthy, vibrant, and unique.
Proven Winners plants are:
Easy to grow and care for
• Covered with blossom and blooms
• Bright and colorful
• All-season bloomers
• Disease free
I am sure my favourite proven winners will also be your when you test them this year
Osteospermum symphony Orange . Vibrant orange daisy Flower with a purple centre. Loves a sun position and very good drainage. Beautiful in pots, hanging baskets and beds. Low maintenance and no deadheading required. Combine with purple surfinia in a sunny window box or pot and this plant will reward you all summer long.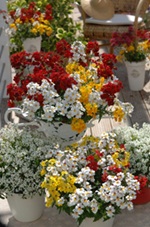 Nemesia Trio Mio Alegria: trio mio creates the perfect summer pot or basket with one easy plant. Three varieities of nemesia have been carefully selected and planted together as a recipe to make a beautiful display. Bright, cheerful and sophisticated. Alegria combines the best of early flowering Nemesia in red, yellow and white, all with coordinating yellow eyes on green semi-trailing foliage.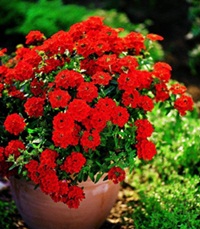 Verbena Vepita Dark red , White or Hotpink.
Verbena have a beautiful large round clusters of bright dainty blooms that appear against luxurious green spreading foliage. These trailing plants are so easy to maintain when planted in grosure container and hanging basket compost. They love full sun and flower from the end of April to October.
Perfect mixed with other seasonal plants for bowls, baskets and other containers, alternatively they can be planted on their own.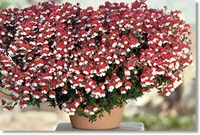 Nemessia Cherry on Ice The unique red and white bicolour flowers of Nemesia Sunsatia™ 'Cherry On Ice' make it ideal to grow in a courtyard pot, in a basket or for stunning garden display. Flowers from May to October, easy maintenance with no deadheading. Feed with slow release granules when planting for a longer flowering period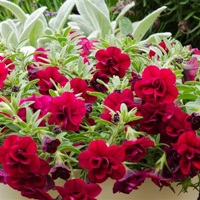 Million Bells Double RUBY also known as Calibrachoa SUPERBELLS are delightful, interesting and easy-to-grow annuals that flower all summer. Superbells 'DOUBLE RUBY' is a novelty in Calibrachoa with fully double flowers which resemble small roses in a beautiful ruby red colour. It has a slightly trailing to upright, strong and rich growth. Prefers a sunny spot, but is resistant to rain and wind. The greatest winner last year for my front door basket
Buddleja Buzz ivory, lavender and sky blue. Three of the best varieites of small buddleja A Buddleja for the pot! A revolution in Buddleja, the Buzz series has been bred to be suitable for the container and border planting. Great for butterflies and bees too!
Buzz 'Ivory' are strong, elegant plants with gorgeous, white flowers.
Buzz 'Lavender' Wonderful violet-lilac flowers with an orange eye on good container performing habit.
Buzz sky Blue Sky-blue flowers emerge in early summer attracting butterflies and bees.
Salivia Hotlips This variety flowers from June right through to November! It's a very easy Salvia to grow and if we get a 'normal' Irish winter, it should flourish again next year. 'Hot Lips' is a wonderful for patios and it's striking red flowers really stand out in a container. It has won numerous awards in UK flower shows and are well worth having as an outstanding addition to your patio garden!