This year, JFK Arboretum and Memorial Park at New Ross celebrates 50 years since it opened to the public and to mark this special anniversary, the Office of Public Works has announced a programme of talks, tours and entertainment for all the family with free admission to the arboretum from Wednesday 5th of September to Sunday 9th of September.
The programme of celebrations coincides with the ever-popular Kennedy Summer School and the OPW and Summer School have joined forces to present some memorable events at the arboretum over the course of the five days.
The highlight will be a special Gala Dinner to celebrate the 50th anniversary and to close the Kennedy Summer School at which President Michael D Higgins will be the Guest of Honour and Keynote Speaker. Due to popular demand, this event is now sold out. However, there will be two days of free, family events on the Saturday and Sunday including a Family Discovery Trail, live circus and music acts and special guided tours.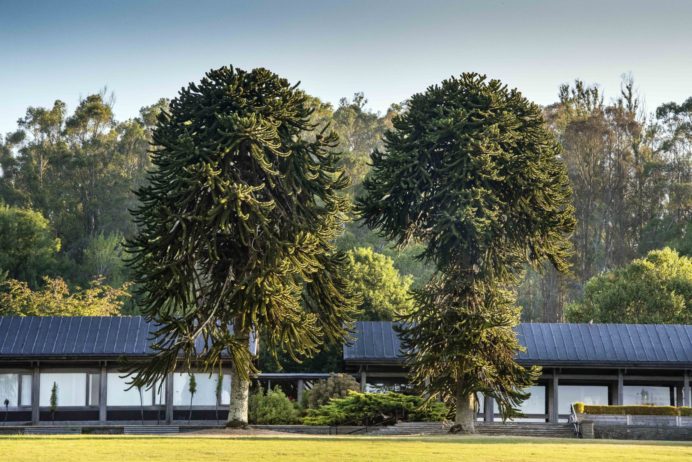 The OPW has also developed a new interpretation space at the visitor centre for visitors to learn more about the special historic landscape and important plant collection throughout the arboretum.
This room will be officially opened by Minister Kevin 'Boxer' Moran at 12noon on Sunday the 9th of September and all are welcome to attend. This will be followed by a special talk by Dr. Matthew Jebb of the National Botanic Gardens Glasnevin who has responsibility for JFK Arboretum. His talk will focus on why John F Kennedy was honoured with an arboretum and the significance of the plant collection which has developed over the last 50 years. This talk is free and all are welcome.
In a statement, Kevin 'Boxer' Moran TD, Minister for the OPW and Flood Relief said, "This is a significant milestone for the JFK Arboretum and Memorial Park and we look forward to President Michael D Higgins joining us for what promises to be a wonderful conclusion to a thought-provoking and stimulating few days".
The wonderful guides at JFK Arboretum will be on hand to take visitors on very special tours of the arboretum at 11 am, 2 pm and 4 pm offering a unique insight into the 50-year history of the place and the plant collection which has developed over this time.