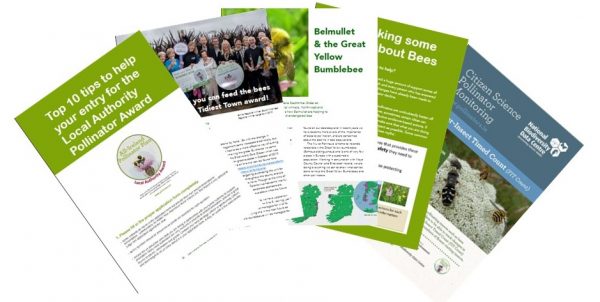 Our newsletter on the 2019 Local Authority Pollinator Award has just been published.
The Local Authority Pollinator Award is a special award in the Tidy Towns competition, funded by the Local Authority Heritage Officer network, and awards a total of €10,000 each year to community groups who are taking action for pollinators.
Some fantastic feature articles by 2019 winners of the Local Authority Pollinator Award are included, along with our top 10 tips to help your entry into the award. Also featured is a segment on debunking some of the myths about bees and what we can do to help them, plus some insight into what citizen science you can get involved in that can improve our knowledge and understanding of the state of Ireland's pollinators and how they are doing. All that and much more!