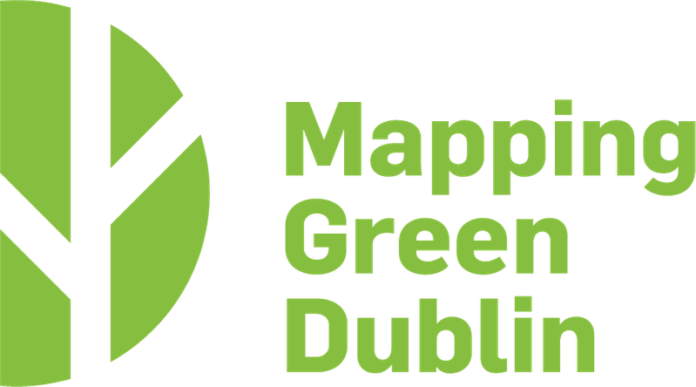 Dear Friends of Mapping Green Dublin,  
We hope that you and your families are keeping safe and healthy at this time of Covid-19. We are compiling the information from the March 7th event and this will appear on our website in the coming weeks. Sincere thanks for the important contributions from all of you who were able to attend.
Due to COVID 19 we have reconfigured the next phase of our work. PLOTS is a project created by artist Seoidín O'Sullivan that invites you with Mapping Green Dublin to create a map of your current 2km run, walk or cycle route. We have attached our PLOTS invitation to you.
Your PLOTS Map will form an integral part of our Dublin 8 community atlas, building a picture of our valuable public green infrastructure across Dublin's southwest inner city. Let's work together to make our city bike and pedestrian friendly and give everyone fair access to green space.
You can create your map in two ways:
Use the My Map app on your phone and share it.
Draw and photograph your map and share it.
Your map will be shared as part of Mapping Green Dublin research to create a greening strategy for Dublin 8. All maps are anonymised and data will not be shared and is only used for this project.
Mapping Green Dublin has also developed a short survey to understand how you may be using your local green spaces at this unprecedented time. Are there issues of access? Are there issues around social distancing in particular locations? Are there areas that you are rediscovering? There is also an opportunity for you to add further comments about the general state of greening in Dublin 8 should you wish to. Here's the survey link  https://connectthedots.typeform.com/to/pEI74e
For those of you who expressed an interest in being part of the greening forum, we will be in touch soon about our next step in developing the community greening strategy.
Have fun making your maps and thanks in advance for your continued support.
From us all at Mapping Green Dublin
Mapping Green Dublin's is a partnership between UCD Geography, Common Ground, Artist Seoidín O'Sullivan and Connect the Dots. Its research programme is funded by the Environmental Protection Agency. 
Mapping Green Dublin
https://mappinggreendublin.com/