There was an incredible response to #BloomwithRTE in partnership with Bord Bia Bloom with thousands of entries from all around the country. Well done and thank you to everyone who took part.
We hope to be back in the Phoenix Park for Bord Bia Bloom 2021 but until then keep up the great work and all the fun in your garden spaces.
Here are all the winners and attached are the following:
Judges Favourite Garden Winners
Michael McDonald in Clonsilla, Dublin.
Supergarden Judge and Bord Bia Bloom Creator/ Manage, Gary Graham described it as a "classical garden with period features, manicured lawn, choice plants and specimen trees – a space that is treasured and used by all the family.
Phil & Seamus Lyttle, Blackrock Dublin.
"A real plant-lovers paradise; an eclectic mix of perennials, shrubs and trees that bring a riot of colour," said Gary.
 Justine Doswell in Dublin's Liberties.
"A thoughtfully curated social space in the city, merging interior and exterior green-scaping," Gary noted.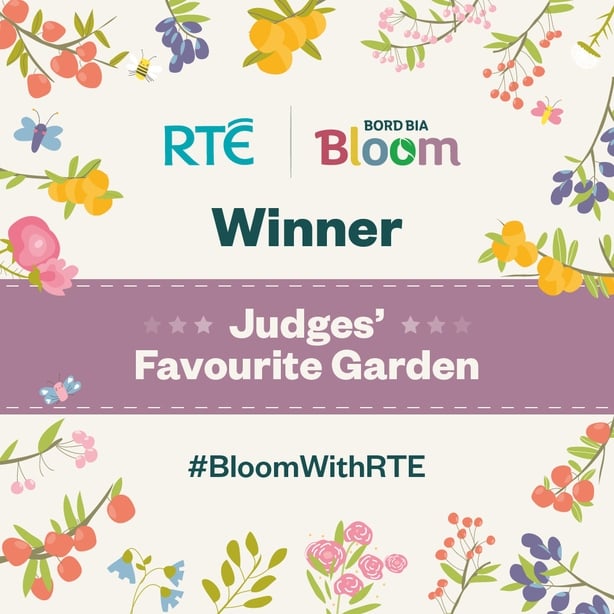 Best Balcony / Windowsill/ Patio Winners
Evelyn Walsh in inner-city Dublin
Alice Morris and Timothy Potenz in Galway.
Peter Murphy in Kilmainham, Dublin.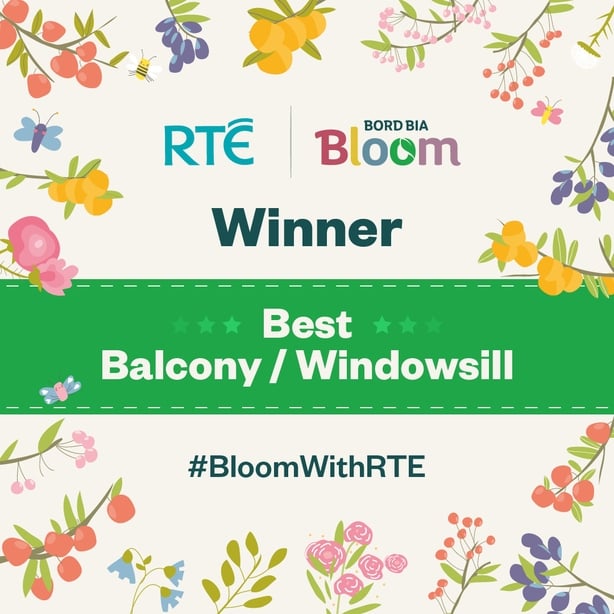 Best Community Spirit Winner
The residents of Baile an Aoire Good Shepherd, Montenotte, Cork.
"Thank you for choosing the residents of Baile an Aoire as winners of Best Community Spirit, we are all thrilled. Some of the new residents never planted a flower until they came to Baile.
"Gardening is a big part of life here, keeping people active and close to nature. This year we planted a lot of seeds, our veg garden is flourishing. The veg will be enjoyed by all," said Rita Linehan.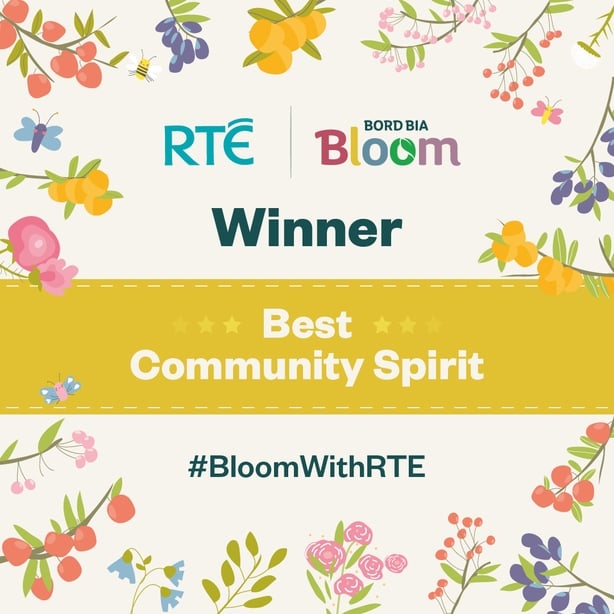 Best Craic Winners
Joe Butler, Ballymun in Dublin who danced like no one is watching … it is more fun and wins prizes!
Sinnotts in Wexford. Julie, Alison, Vincent and Maime posted photos having so much craic as a family, in ballgowns mowing the lawn!
Donal O'Lochlainn in Cork. Donal, Edna & neighbour Niall were commended for their social distancing innovation to keep the craic going down in Fermoy, Cork.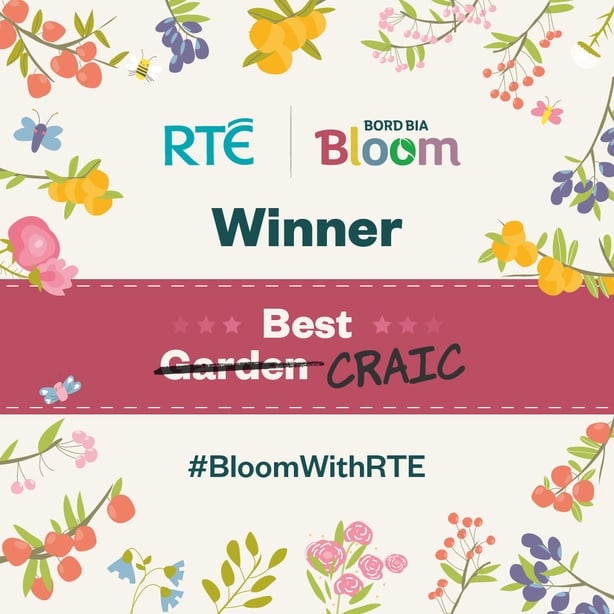 Best Nature-Friendly Space Winners
Patricia Glenard in Connemara, Co. Galway for her brilliant Bug Hotel
Derry Murphy, Cork. Derry won Best Nature-Friendly space along with the heart of the nation for his gorgeous video presenting his Bee Tower.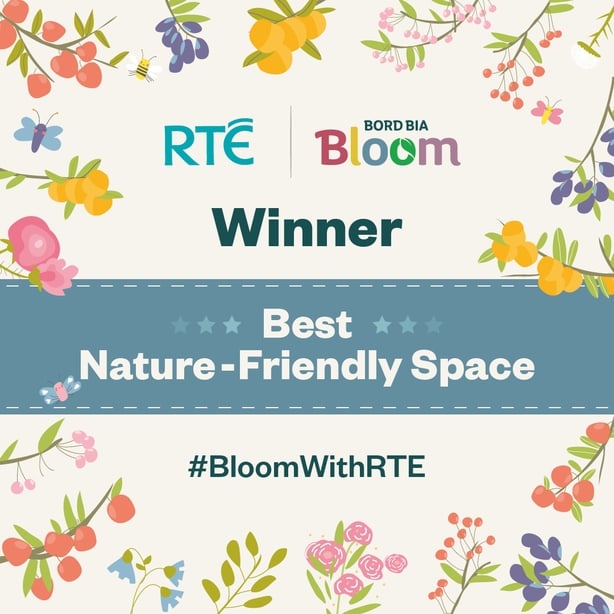 We have to give a special shout out to Derek. The 86-year-old stole the heart of the nation with his Bee Tower that won in the category of Best Nature-Friendly Space.
"Best Nature-Friendly Space" the winner is …

Derry Murphy, Cork via granddaughter @Aoife_osully

Congrats Derry there is a voucher for €500 @GroMorIreland on its way to you along with the heart of the nation.#BloomwithRTE in partnership with @BordBiaBloom pic.twitter.com/kxKlFqLDxN

— RTÉ (@rte) June 1, 2020