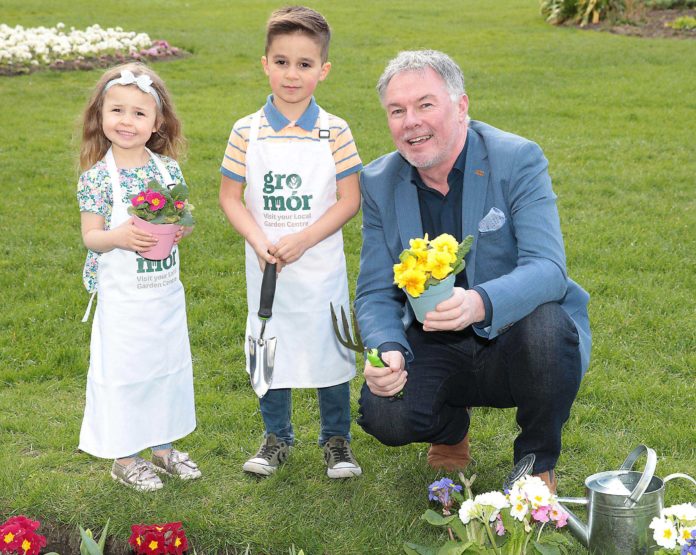 Super Garden judge and GroMór 2019 ambassador Gary Graham is encouraging everyone to visit their local garden centres and nurseries, to buy Irish plants and get growing – www.GroMór.ie. Container gardening is ideal for those who are short on time and space but still want a riot of colour on their patio, windowsill or balcony. From herb and edible container garden options for the kitchen window to a colourful option with seasonal plants, Gary has outlined a variety of container gardening concepts and tips to discover your green fingers and get growing your own mini garden!
GroMór is an initiative by Bord Bia in association with Retail Excellence Ireland, promoting its network of local garden centres and nurseries located across the country. Your local garden centre has an extensive selection of plants along with qualified staff, who are available to offer free expert advice to people in all age groups from novices and new homeowners to experienced gardeners. Container concept ideas to get growing:
A colourful option with seasonal plants

An edible option – with cut-and-come lettuces and plants that can have pieces removed but the main plant remains e.g. ruby chard, loose leaf cabbage, asparagus foliage is great, potatoes, tomatoes, beans, peas, etc

A herb container for the kitchen window

A foliage container – all silver plants or all green – green is a colour too

A foliage container – all succulents and cacti
Gary's top tips for growing your own mini garden:
Pot Selection
You'll find a good selection of pots at any of the GroMór garden centers, and great free advice on the plants that will work best with them. Think of the spot you have in mind when you choose the size of the pot, to keep everything in proportion. A group of pots of different sizes is more effective than a single pot, and matching pots can work well at entrances for instance.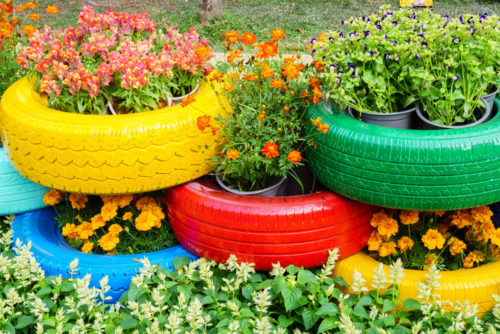 What to plant in your pot
The ideal outcome for a planted container is to have healthy plants flowering throughout summer. The ideal way to achieve this is to use a combination of plants with three plants – the main focus, the filler and something that will spill over and soften the edges of the pot. With three plants, at least one, and sometimes all will be looking good. Make sure to look out for plants with the GroMór or the Bord Bia Quality assured mark labels.
For your main focus, choose a perennial plant that flowers over a long time, or has colorful leaves. A perennial is a plant that comes back every year, than an annual or bedding plant that only lives for one year. Right now, there are lavenders coming into flower, Phormiums look good all year round, and you could go for either Argyranthemum (Marguerite) or fuchsia grown as standards.
Fillers – grasses work particularly well here, including festuca and carex varieties.
Trailing: Ivy-leaved pelargoniums, lobelia, petunia (Surfinia types) and verbena (trailing).
Try two or three plants in a larger spot, paired with a smaller pot with one plant.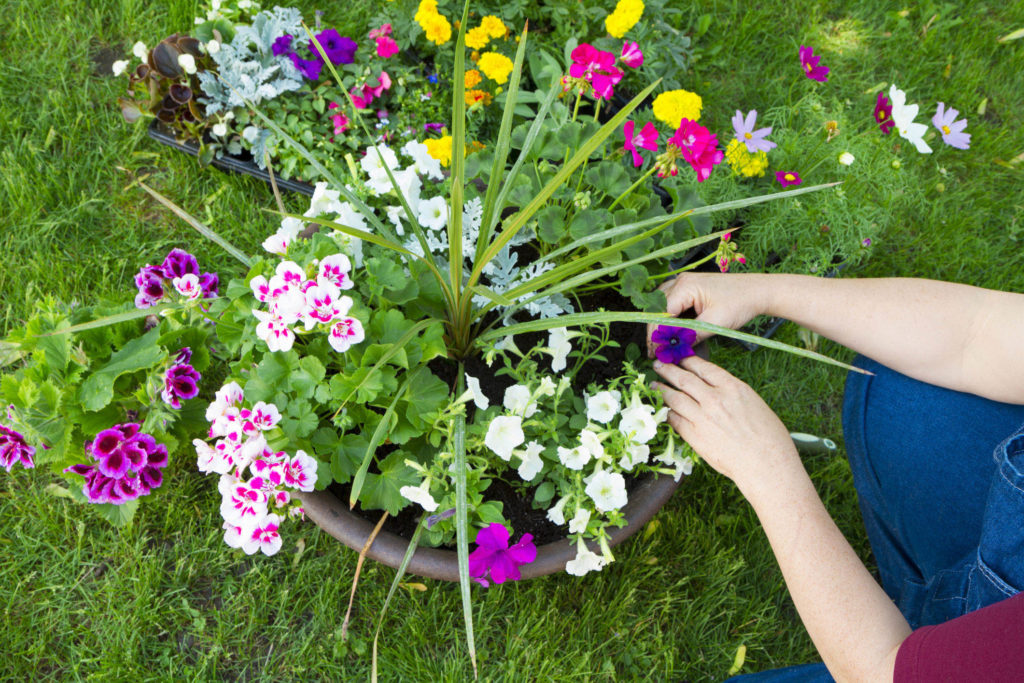 Compost
Plants grown in pots and containers get all of their water and nutrition from the compost, so using the right compost is essential to get healthy blooming plants. Westland's Gro-Sure Easy Containers Compost is a complete mix which contains everything your plants will need.
Otherwise, use a mixture of compost and soil in a ratio of one-third soil to two-thirds compost. The soil will help the mixture hold water, and also provide some essential nutrients for plant growth. Make sure you mix the soil and compost well together in a wheelbarrow or tub before putting in your pot. If you're thinking ahead, use the mixing process to add some slow-release fertilizer pellets to the mixture. That way, all you'll need to do is water the plant for the rest of the season.
Care
Water your plants regularly – it's better to give them a good deep soak less often than frequent small application. Use an all-purpose plant food for flowering plants e.g. Growmore or Miracle Gro a couple of times during the season to keep the growth going.
Your best tip for success is to go to a GroMór garden centre and get expert advice on what will work for you and get growing. The bonus to all of this planting to make your small spaces looking beautiful is that it's also going to make your bees happy!
For anyone looking for advice or easy to follow guides and videos on how to grow flowers, plants, herbs, trees and vegetables or to find your local garden centre or nursery visit, http://www.gromor.ie/ GroMór 2019 is sponsored by Bord na Móna and Westland Horticulture.
About Gary Graham and Super Garden
Gary Graham has been a judge on the television show Super Garden, for over a decade. The 6 part series showcases some of Ireland's most innovative gardens and culminates with a live finale at Bloom Festival in the Phoenix Park, where the winning garden is recreated alongside the country's top designers over the June bank holiday weekend.