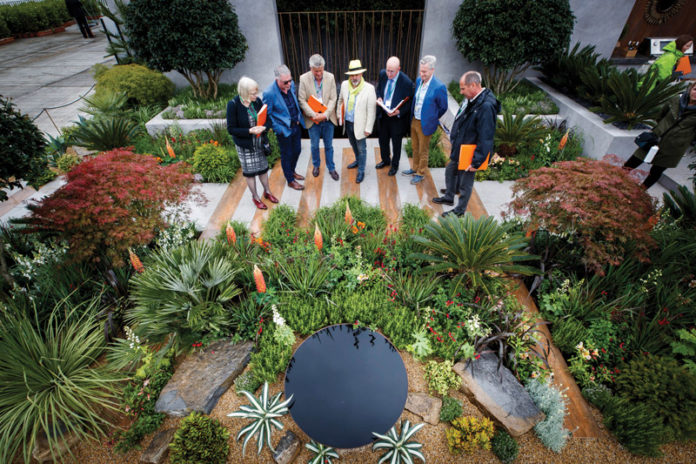 Urban garden designer Kevin Dennis has won his fourth prestigious Gold medal at Bloom today (Wednesday 30th May 2019) for his iconic 'FBD Insurance Urban Sanctuary Garden.' Today's award is Kevin's fourth Gold medal at the Bloom festival and his third in a row following wins in 2014, 2017 and 2018.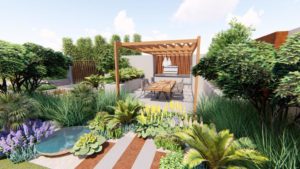 The garden, which has been constructed onsite at Dublin's Phoenix Park, took a team of professional gardeners over two weeks to complete following months of design by Kevin.
This year's garden, which has been generously sponsored by FBD Insurance, captures a contemporary urban lifestyle with the aim of inspiring people living in towns or cities to disconnect from an online world and become more engaged with their outdoor spaces around them. Kevin crafted a strongly designed landscape that will allow the visitor to enjoy meaningful time reflecting and enjoying the impact of a truly urban sanctuary.
Commenting on his outstanding fourth Gold medal, Kevin said; ''I am absolutely delighted with the result and to win another Gold medal means so much to me and my team, who have worked so hard over the past few weeks and months to get it just right. FBD Insurance gave me the freedom to develop the urban sanctuary theme and express my passion for inspiring people to engage and experience life outdoors.''
Kevin went on to say; ''we were thrilled to exhibit once more at Bloom this year. Winning Gold is a great honour not just for me, but for my team and volunteers who helped to bring it all together and make this garden happen. The main theme behind our garden seeks to encourage and stimulate more people to enjoy open spaces as we seek to disconnect from the constant pressures of an online world, interactions with others in the garden space. My design highlights social changes and a place where diverse possibilities can arise, hopefully visually sparking the flames of the contemporary Irish Spirit and catch the heart off guard.''
The FBD Insurance Urban Sanctuary Garden has been designed for today's contemporary lifestyle in Ireland. Using contemporary materials and a selection of world plants, the garden has a fresh and fun approach to garden design. Kevin Dennis' view is that the Irish people are now well-travelled and have a great appreciation for nice things like well-designed gardens bringing all elements from around the world together in their modern society, hopefully, reminding them of great memories and places they have visited on holidays and journeys over the years.
The garden is designed to start a conversation around how social media can be excluded as a sanctuary in a garden and an escape for a busy person's life.
Central pillars of design of the FBD Urban Sanctuary are the very striking and traditional architectural formal design that seeks to boldly punctuate with hard landscaping elements which create a living space of modernity, diversity, while providing an area of calmness while offering wellbeing.