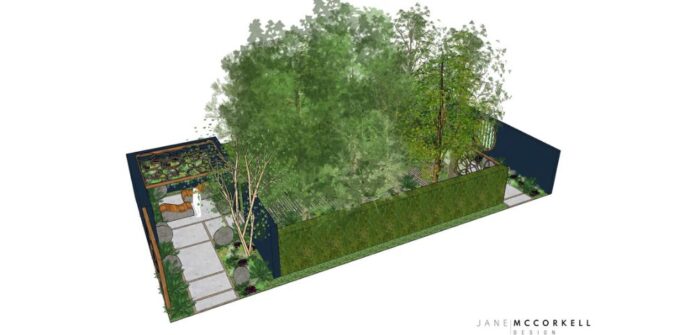 About the Garden – Large Show garden
This large garden brings a vast collection of more than 3,300 perennial plants and mature trees together to create a lush forest within Bord Bia Bloom. It illustrates how outdoor activities benefit our health and wellbeing and highlights how well-designed open spaces contribute positively to the 'liveability' of our villages, towns, and cities.
Almost all construction materials used in the build of this garden are recycled or upcycled using old materials sourced from Fingal County Council's store yard. Trees of varying heights have been carefully selected to create a dense canopy similar to those found in a wild forest. Specimens include multi-stem Cornus, birch, pine, bird cherry, and beech trees.
Named "A Breathing Space for Fingal", this forest show garden will relocate to a public open space in Fingal following the festival where it will commemorate the people who suffered during the Covid-19 pandemic.
About the Designer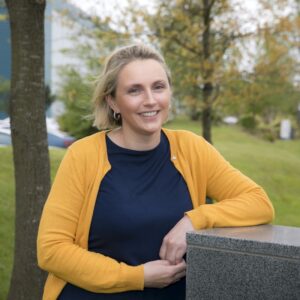 Designer Information
Jane McCorkell is an award-winning landscape architect and horticultural consultant with more than 25 years' experience. She specialises in creating dynamic and future-proofed designs for domestic and commercial clients across Ireland. She has received many accolades for her work, including nine gold medals and a Best in Category Award at Bord Bia Bloom.
Jane holds Master of Landscape Architecture from University College Dublin and a BSc in Horticulture from the University of Hertfordshire & Writtle. She is a member of the Irish Landscape Institute and the Garden & Landscape Designers Association.
Contact Details
Garden Sponsor