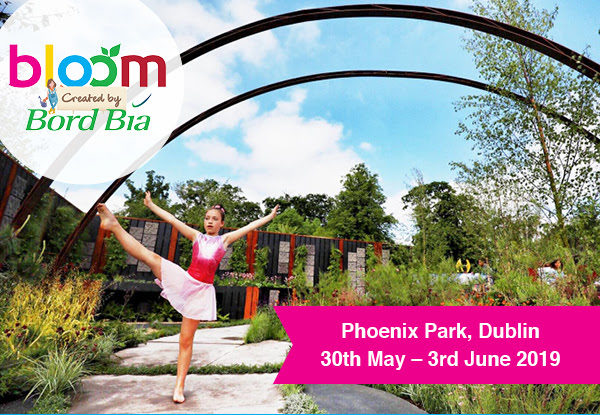 It's Sow Time!
Bloom's top tips to get children interested in gardening.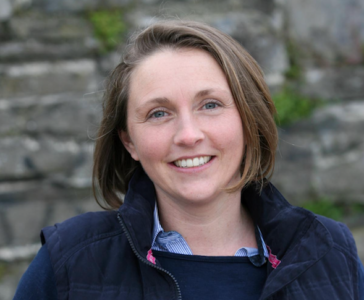 With summer rapidly approaching now is a great time to encourage kids to ditch the screens and head outdoors to enjoy the garden. Even if you only have a small balcony or window box, there is plenty that you can do to inspire your budding horticulturalists. Bloom show garden designer Jane McCorkell offers some sage advice.
You don't have to actively involve your kids in gardening in order to spark their interest in it – just playing outdoors and exploring nature while surrounded by plants and flowers can be enough. If children see you regularly planting and growing things they'll soon become inquisitive. Kids are so curious.
The great thing about gardening with children is that you don't need a huge space to grow plants, a small patio or balcony will do. One of the best things I did with my son last year was sow a packet of wildflowers and you can do that anywhere, even in a pot or a growbag. My daughter loved this when she was little. I bought her a small flower press and she used to make cards with the flowers.
Feed Their Imagination
Gardening is also a great way to encourage children's interest in food. Lettuce is the easiest to grow and you can start at this time of year. If you have a small patch of garden, you could also try sowing beans, peas and radishes. Now is a good time to plant strawberries too. Kids love them and they'll be so excited to watch them grow over the summer. If space is a premium, start with a herb bowl. You can plant several varieties and use them all year round.
Whatever you choose to do, remember to keep planting. Not everything thrives – even some of my plants die! – but it's important that kids see you keep trying or they might give up on gardening too. Just four trips a year to the garden centre is enough and all it will cost you is the price of a packet of seeds. The payback is watching how excited children get when they see the seeds they sow grow into plants.
Jane McCorkell is a regular contributor at Bloom. This year she is working with Fingal County Council and Technological University Dublin (TU Dublin) to design the Bee Positive show garden. Geared primarily at children, it aims to teach them about the importance of protecting habitats for bees and other pollinators.
Coming Up at Bloom 2019:
The Food Dudes Are Back
Food Dudes, Bord Bia's award-winning healthy eating programme which encourages children to eat more fruit and vegetables, returns to Bloom this year with plenty of fun activities planned for the June bank holiday weekend.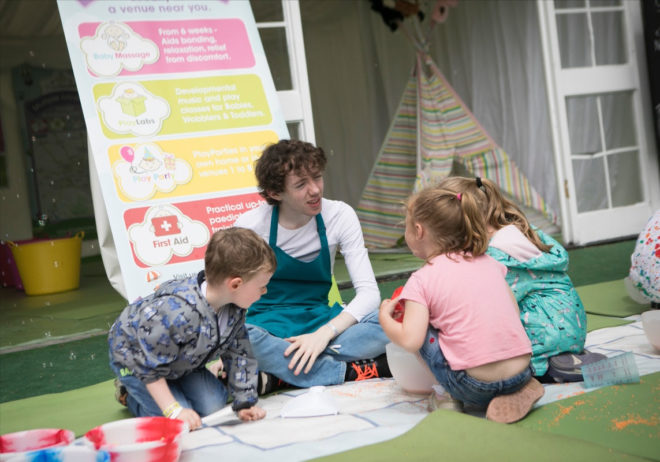 The new-look Food Dudes Kids' Zone at Bloom offers young visitors plenty of opportunities to play, learn and grow, with a vibrant mix of interactive, educational, and fun activities. From Margaret's Fun on the Farm, where children can play with realistic farm toys, to the Cool Food School, where kids can learn about the joys of healthy cooking and eating, there is much to enjoy at this year's show.
Children's Books Ireland (CBI) returns with the ever-popular CBI Book Clinic, ClapHandies has oodles of fun activities planned to entertain babies, wobblers and toddlers (0-3.5 years), while Physics Busking and Scientific Sue will be onsite to encourage engagement in science, technology, engineering and mathematics (STEM).
Meet the Dudes
The Food Dudes – Charlie, Raz, Rocco and Tom – will be spreading the message of healthy eating throughout the five days of the show, meeting kids at the Bord Bia and Healthy Ireland Food Dudes show garden, taking photos with them at selfie stations, and sharing plenty of ideas and tips for eating your seven-a-day. Budding young horticulturists can also learn all about gardening, growing and wellbeing at Food Dude's rainbow polytunnel.
Playstival Comes to Bloom
Ahead of their two-day event in Airfield Estate this August, Playstival is bringing a taster of Ireland's only festival dedicated to playing for kids and their parents to Bloom 2019.
Part of the Food Dudes Kids' Zone will be transformed into The Playstival Kids Market, where children can explore market stalls, learn more about the farm to fork experience, and budding chefs can cook up a storm for families and friends.
With all this and so much more Bloom promises to be a great day out for the whole family this June bank holiday weekend. Remember, kids go free! Up to three children (aged 16 or under) per paying adult can gain free entry* to Bloom. To keep up to date with all the fab fun planned for the show, visit bloominthepark.com.